The world of automobiles is changing. Fired by diesel scandals and technological progress, the days of conventional combustion engines are numbered. In many countries, there are already politically set time limits and targets for the switch to alternative, emission-free drives. In addition to electric cars with rechargeable batteries and hybrid motors, fuel cell technology is regarded as the most promising technology for future traffic. In terms of efficiency, the fuel cell tops every conventional combustion engine, while only a few drops of water come out of the exhaust.
Hydrogen stocks: Explosive market growth expected
According to a forecast by the German Engineering Federation (VDMA), the market for fuel cells is expected to reach around two billion euros in 2020. Compared to 2017, this would be a whopping tenfold increase in sales. Much of the explosive growth is likely to come from the automotive sector: According to Navigant Research, almost 230,000 cars and buses with fuel cell technology will be sold worldwide by 2024. In 2017, the number was just 6,500 units despite doubling compared to the previous year. No wonder that fuel cell stocks are increasingly becoming the focus of investors' attention.
High price gains since autumn 2018
At its peak, Ballard Power shares increased by up to +43%, Nel by +186% and Powercell Sweden even by +281%. At least in the short term, profit-taking might now be a good strategy for Nel and Powercell Sweden, as the risks increase steadily with the steeply rising prices.
Numerous disadvantages of battery-operated electric drives
In the media, electric cars with large batteries are praised as the revolution on the road. However, it is not only the exploding prices of the scarce battery raw materials cobalt and lithium that are regarded as obstacles. The still limited range of a few hundred kilometres, which is sometimes considerably restricted by heating, air conditioning, radio and light, also makes battery-powered vehicles unattractive for many consumers. The main obstacles are the long loading times as well as the necessary infrastructure for charging stations. To supply several million vehicles with electricity in the future, a huge number of parking spaces in cities, but especially in rural areas, would have to be equipped with charging stations. The infrastructure problem alone should, therefore, prove to be an enormous hurdle for battery-powered vehicles.
The sustainability criterion is also only fulfilled to a minimal extent by battery-powered vehicles. In addition to the sometimes massive environmental pollution caused by the mining of the battery raw materials cobalt, nickel and lithium and the problematic disposal of used batteries, the necessary electricity from the grid continues to be mainly generated from fossil fuels such as gas and coal. Emissions are thus almost entirely shifted from the road to power plants so that the bottom line is that the CO2 balance is not very favourable.
According to a survey that was published in 2018 by the consulting firm KPMG among more than 200 high-ranking managers from the automotive industry, three quarters of those surveyed consider fuel cell technology to be the better alternative to batteries. Due to the enormous progress made in recent years, the technology is celebrating its breakthrough after a long wait. Many large automobile manufacturers are relying on fuel cell drives as a supplement to electric motors. The first production vehicles available in Germany are the Hyundai Nexo and the Toyota Mirai, of which, according to the manufacturer, more than 10,000 have already been sold worldwide. Daimler also uses GLC F-Cell fuel cell technology in the pre-production series. In addition, the manufacturers BMW, VW, Audi, Ford and Honda, among others, are also focusing on the further development of hydrogen technology.
Short refuelling, higher ranges and smaller batteries
First, water is split into oxygen and hydrogen, employing electricity. This hydrogen can then be recombined with oxygen to form water in fuel cells. This reverse electrolysis produces an electric current that can be used for an electric motor. The idea of driving cars in this way is not new; automotive companies began intensive research and development around the turn of the millennium. But it is only now that the technology has matured and could become cheap enough for the mass market through series production. The main advantage is that fuel cell vehicles have hydrogen as a power source onboard. This has almost three times the energy density of petrol. Therefore, long ranges of more than 700 km, smaller batteries and 3-minute refuelling operations are possible via an appropriately upgraded filling station network. For a distance of 100 km, about 1 kg of hydrogen is required, so that only 6-7 kilograms of hydrogen must be absorbed as fuel per refuelling operation.
Renewable energies for the production of green hydrogen
Since the creation of hydrogen from renewable energies is very economically feasible, hydrogen could permanently become a clean alternative to petrol and diesel. Excess electricity from wind and solar energy can be converted into hydrogen and distributed to car drivers via the filling stations. In certain weather conditions, wind turbines and solar plants generate significantly more energy than is needed in the grid. This current of the "Power to Gas Technology" is very cheap and partly even available for free. In this way, the electricity grids would be relieved and regenerative energies stored. So the future could well lie in green hydrogen.
Disadvantage: High prices for catalytic converters and thin filling station network
The online retailer Amazon already uses forklift trucks with fuel cells in numerous logistics warehouses. The toll monitoring fleet of the Federal Office for Goods Transport (BAG) has also already been equipped with fuel cells. Prototypes of trains and aircraft are already being tested as well. But of course, hydrogen technology also has disadvantages. This is mainly due to the high costs of complex technology and the platinum-based catalyst. However, prices are also likely to fall significantly as a result of substitute materials, use in series production and scaling effects.
Moreover, the filling station network is still very thin. There are currently only about 170 hydrogen filling stations throughout Europe, 71 of them in Germany. There are almost 400 worldwide, of which about 100 are in Japan and 45 in the USA. In order to ensure nationwide supply, around 1,000 fuel pumps throughout Germany would be sufficient for the time being. This can undoubtedly be achieved in the medium term. By upgrading existing filling stations, the H2 Mobility consortium, in which Daimler, OMV, Total, Shell, Linde and Air Liquide are involved, aims to create a comprehensive network of hydrogen filling stations. By the end of 2019, a total of 100 hydrogen filling stations should be in operation for the time being, and the number is also to be steadily increased.
Numerous fields of application outside the automotive industry
Even though the automotive market certainly promises the highest growth, the fuel cell is used in numerous industries and areas. In addition to all forms of mobility on land, in water and the air, power plants can generate electricity and heat using the technology. They can also convert excess energy stored in the form of hydrogen back into electricity when required. The fuel cell is also used in military technology, for example in radios, laptops, for border security or as a drone drive. And this technology is also an exciting option in other areas where there is no access to the electricity grid. For example, the fuel cell could replace existing solutions with conventional power generators on oil fields and platforms, in weather stations or the camping sector.
These are the best hydrogen and fuel cell stocks in 2019
Most companies in the industry are still in the red due to the immensely high research and development costs. However, this could change in the medium term.
The undisputed world market leader Ballard Power Systems (ISIN: CA0585861085- Symbol: BLDP – Currency: USD), which currently produces fuel cells primarily for heavy transporters, buses, trains, forklifts and ships, is already at break-even. The Canadian company, which was founded almost 40 years ago, is also active in the automotive sector. For example, the Volkswagen subsidiary Audi is working with Ballard Power on the h-tron, a concept car that runs purely electrically with hydrogen as its energy source and is full in four minutes. German carmakers still seem to be lagging when it comes to fuel cell propulsion, like Hyundai and Toyota – as mentioned at the beginning – are already building vehicles in series. There is also cooperation with a Toyota subsidiary.
New fuel cell generation presented
Ballard holds numerous important patents, for example for the replacement of platinum, which makes the production of fuel cells still quite expensive. Just recently, in June, Ballard Power introduced a new generation of fuel cells with improved product performance and lower life cycle costs. The so-called FCmove HD fuel cell module is to be used in the H2 bus project, among other things. Step by step, first 600, then a total of 1,000 fuel cell buses will be put on the road.
Strong presence in China
Together with its new Chinese partner Weichai Power, which has held a 20% stake in Ballard Power since August, the company intends to build fuel cell drives to serve the Asian market. To this end, a joint venture will be established in which Weichai will hold 51% and Ballard Power 49%. The engine and commercial vehicle manufacturer Weichei invested around CAD 163 million, or the equivalent of around CAD 3.54 per share, in this share. Among other things, it was agreed that at least 2,000 fuel cell modules for commercial vehicles would be built together. Weichai is not the only Chinese partner. With Broad Ocean Motor, another company from the Middle Kingdom has a 9.9% stake in Ballard Power Systems. A production facility in Shanghai has already been commissioned, and two further plants in the provinces of Hubei and Shangdong are to be added in the medium term.
The difficult year 2018
On average, sales growth over the past three years has been +17% – despite a dip in sales in 2018, because last year sales were down by around -20% on the previous year to CAD 97 million. The figures for the past financial year disappointed both in terms of sales and earnings. In particular, weak business in China caused sales to fall well short of expectations. Following a positive EBITDA result in 2017, a loss of CAD 13.5 million was therefore reported in the past financial year. A net loss of CAD 23 million or CAD 0.13 per share was reported. The 12-month order backlog recently rose again significantly and stood at CAD 76 million at the end of the first quarter. The total order backlog is CAD 188 million.
Share at an interesting entry-level
Anyone wishing to invest in hydrogen shares on the stock exchange cannot avoid Ballard Power Systems – despite the disappointing 2018 financial year. This is because the company continues to be in an excellent technological position and has numerous partnerships and cooperations. A takeover bid by an automotive group is also conceivable at any time. As soon as the topic of fuel cells "takes off" on the stock market, Ballard Power Systems will probably be one of the best-performing stocks in the sector. The market leader, which at the turn of the millennium was already valued at double-digit billions of dollars, has a market capitalisation of just USD 760 million with its current share price of USD 4.23. However, the share is not for the faint-hearted. From prices slightly above USD 1 in 2016, it rose to almost USD 6 by the end of 2017 before the share price halved again. In autumn 2018, after Weichai Power's entry into the market, the share then soared to as high as USD 4.50 before falling back to USD 2.30 after the disappointing quarterly figures. Now the chart looks stronger again: The current price level of around USD 4.20 could be an interesting entry-level for long-term investors.
Nel hydrogen: Infrastructure for hydrogen production and refuelling
Fuel cell technology is also being strongly promoted in Scandinavia. In Norway, for example, hydrogen is playing an increasingly important role as a propulsion system in the shipping industry. The largest company is Nel Hydrogen (ISIN: NO0010081235 – symbol: NEL – currency: NOK), a company that has been manufacturing electrolysers – equipment for splitting water into hydrogen and oxygen – and hydrogen filling stations for almost 100 years. Nel is also currently working on the market launch of the RotoLyzer, which is regarded as revolutionary in hydrogen production. With the same production capacity, the mobile system is almost a hundred times smaller than previous systems and, in contrast to these, can be moved from one location to another by truck if required. The company's customers include petrol station chains, transport and logistics companies as well as oil companies. The H2 Mobility consortium is also currently having petrol stations built by Nel.
Explosion causes share price turbulence for a short time
However, four service stations were temporarily closed in June. The reason for this was the explosion of a Nel hydrogen filling station in Kjørbo outside Oslo. However, the Norwegian group quickly found the cause. For example, the faulty installation of screw-in nozzles on a high-pressure tank was identified as the cause. The leak had caused a hydrogen gas cloud to ignite in the vicinity of a high-pressure tank separate from the car fuel pumps. During the explosion-like deflagration with fire and smoke development, there were apart from material damage also light injuries. The share fell sharply after the explosion but recovered again when the cause became known.
Major order from Nikola Motor
US start-up and Tesla competitor Nikola Motor also relies on fuel cells for its electric vehicles. A few months ago, Nikola won a significant long-term order for 800 trucks from beverage manufacturer Anheuser-Busch. Nel Hydrogen provides the necessary infrastructure for hydrogen production and refuelling. The Norwegians thus received a major order for the production of 448 electrolysers for the production of hydrogen. Initially, 28 filling stations will make hydrogen refuelling possible. In total, this is the largest hydrogen order to date, with an estimated total volume of up to USD 1.5 billion. If the project is successful, follow-up orders are likely soon. Nikola Motor has several thousand advance orders for the planned trucks Nikola One and Nikola Two, which are to run between 1,000 and almost 2,000 kilometres on one tank of fuel. According to the company, up to 700 hydrogen filling stations are also planned in the long term.
Internationalisation strategy bears fruit
Not least through targeted acquisitions, Nel Hydrogen has positioned itself excellently as an international infrastructure provider in the global fuel cell market in recent years. The Norwegians are also present in Asia. Particularly promising are the activities in South Korea, where the government intends to support fuel cell research with more than USD 2 billion. Over the next five years, 310 hydrogen filling stations are to supply at least 16,000 cars and 1,000 buses with fuel. Nel Hydrogen's Korean subsidiary recently reported seven-figure order successes. Hyundai has already jumped on the bandwagon and announced a hydrogen offensive. Production capacities are to be increased from the current 3,000 fuel cell systems to 700,000 by 2030. Nel should also benefit strongly from this. To cope with the high level of investment required to build capacity, a capital increase was recently carried out. As a result, the debt-free company now has sufficient funds to break even thanks to existing orders.
Double-edged sword: Increasing dependence on Nikola Motor
With share prices of NOK 7.65 (EUR 0.74), the company, which has only been listed on the stock exchange since the end of 2017, is valued at around EUR 900 million. Despite Nikola Motor's billion-dollar order volume, this is an ambitious valuation for the still relatively small company. One crucial point that needs to be kept in mind is that Nikola Motor is a start-up company financially dependent on investors. If, for example, the donors withdraw, the orders or their payment would be in acute danger. If successful, however, Nel Hydrogen could be in for a golden era, as numerous lucrative major orders could then almost certainly follow. The dependency on Nikola Motor is currently still low but could grow significantly as cooperation progresses, and investments are made.
Speculative share: take partial profits with you
If the still relatively small Norwegian company, which posted a loss of NOK 196 million (approx. EUR 20 million) in 2018 and a turnover of NOK 489 million (approx. EUR 50,5 million), actually becomes a group with a turnover of billions, the share price is likely to multiply. In the first quarter of 2019, sales increased by +9% from NOK 112.5 million (approx. EUR 11.9 million) to NOK 122.4 million (approx. EUR 12.8 million). However, the road to becoming a major corporation is still long and depends for the time being on the development at Nikola Motor. But even without Tesla's challenger, the company should continue to thrive.
Powercell Sweden: Fuel cells for emission-free ships and vehicles
Powercell Sweden (ISIN: SE0006425815 – Symbol: PCELL – Currency: SEK), which was founded in 2008, is also based in Scandinavia, more precisely in Sweden. The company, which emerged from a spin-off of the Volvo Group, supplies fuel cell systems to customers in the telecommunications, marine, automotive and power supply sectors, among others. With a market capitalisation of SEK 4.7 billion (approx. EUR 440 million), Powercell is the smallest and most speculative of the three companies presented. The current share price is approximately SEK 90 (approx. EUR 8.50).
Project partner of the German automotive industry
Powercell is also international in its business. In Norway, the company is working with Nel Hydrogen, among others, on hydrogen propulsion systems for emission-free cargo and passenger ships. This also makes sense from an ecological point of view, as shipping produces the highest CO2 emissions per passenger and kilometre. The Swedes are also fuel cell partners in the German "Autostack" project initiated by the Federal Ministry of Transport and Digital Infrastructure. With this project, in addition to Powercell, a total of nine other companies, including the car manufacturers BMW, Daimler, Ford and Volkswagen, want to create a fuel cell production facility in Germany and bring it to industrial maturity. The company is also active in the Chinese market, where it already successfully supplies fuel cells. In recent months, several new major orders have been received from China, including from the Wuhan Tiger Group, which produces a bus powered by fuel cells.
Low sales & strong growth
Powercell's sales are still meagre. And like most of its competitors, the company is growing strongly but is still making losses. For 2018 as a whole, an increase in sales of +78% to SEK 60.5 million (approx. EUR 5.9 million) and a loss of SEK 61 million (approx. EUR 6 million) were reported. In the first quarter of 2019, sales rose by +18% from SEK 7.8 million (approx. EUR 0.7 million) in the previous year to SEK 9.2 million (approx. EUR 0.9 million). In the same period, the loss rose only slightly from SEK -19 million (approx. EUR 1.8 million) to SEK -19.9 million (approx. EUR 1.9 million).
Cooperation with Bosch brings 50 million euros into the coffers
Most recently, Powercell reported numerous large and strategic orders that were expected to generate further revenue growth for the company. Among other things, a cooperation agreement was signed with commercial vehicle manufacturer Scania to build a truck with fuel cell technology. However, extensive cooperation with the German Bosch Group is of particular importance. Accordingly, PowerCell and Bosch have signed a contract for the development, production and sale of the PowerCell S3 fuel cell stack for the automotive segment. Bosch pays 50 million euros to Sweden for the license. Powercell, therefore, expects a corresponding positive effect on earnings in the second quarter of 2019.
Calculate high exchange rate fluctuations
The Powercell Sweden share fluctuated between SEK 24 (approx. EUR 2.20) and SEK 40 (approx. EUR 3.80) between 2017 and early 2019. At the beginning of 2019, the technical chart breakout was successful, and the share price reached a level of more than 10 euros.
Fuel cell stocks are speculative anyway, but Powercell is still the riskiest of the three stocks presented. With a share price of 8.50 euros and a market capitalisation of 440 million euros, the company, which has hardly achieved any sales yet, is already receiving much praise for its technology. You should, therefore, expect high exchange rate fluctuations. In the long term, Powercell has the potential to become a leading company in the industry. We recommend profit-taking in the short term.
Would you like to invest in hydrogen and fuel cell shares on the stock exchange?
flatex offers you exchange trading of hydrogen stocks and other security classes directly on your home exchanges. This allows you to benefit from a high trading volume and tight spreads.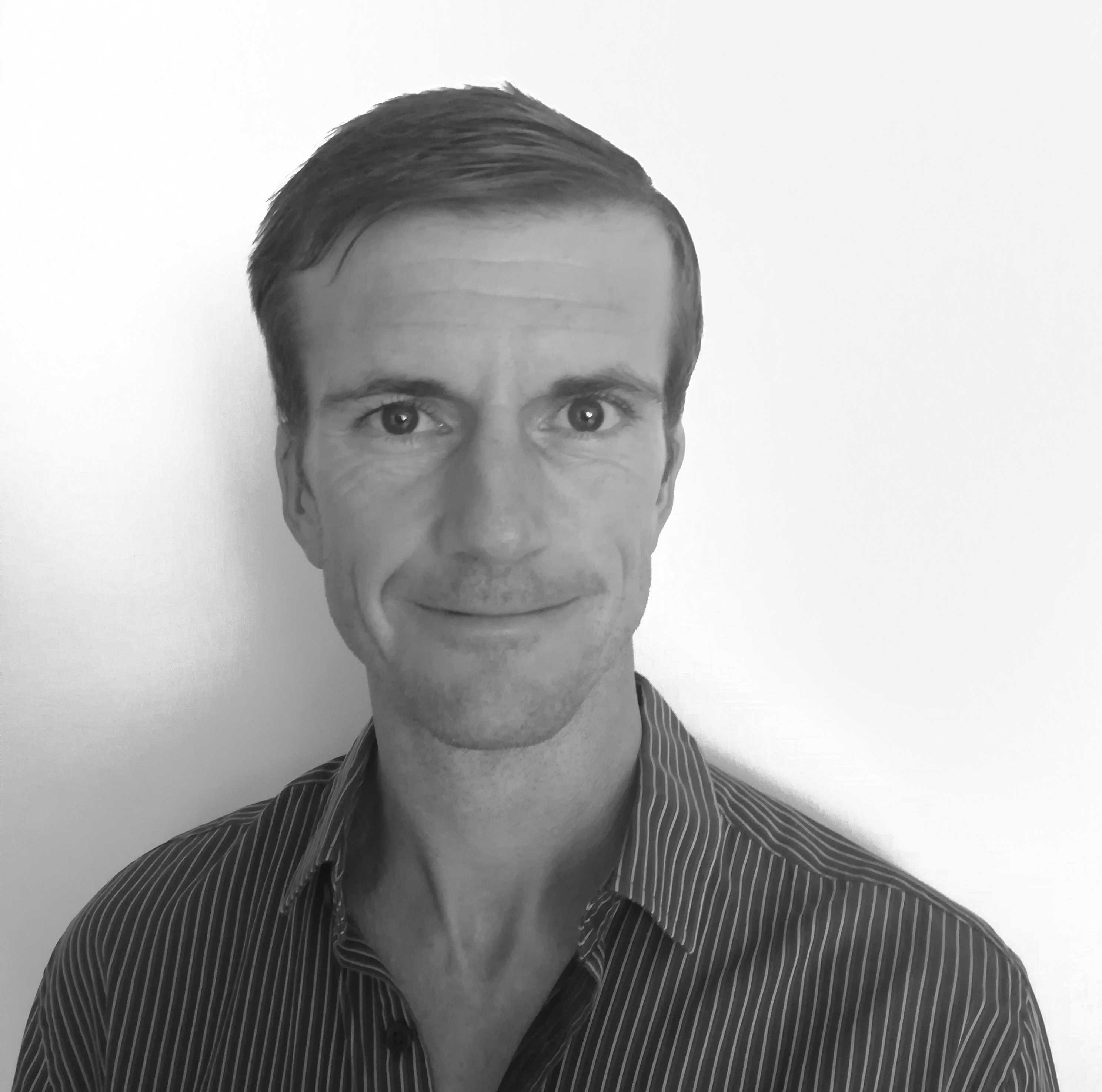 Steff has been actively researching the financial services, trading and Forex industries for several years.
While putting numerous brokers and providers to the test, he understood that the markets and offers can be very different, complex and often confusing. This lead him to do exhaustive research and provide the best information for the average Joe trader.