AXITRADER Review: Is AxiTrader one of the best Australian Forex Brokers and if, why? We conducted an in-depth AxiTrader review to find out the answer and deliver it to you! Recently has been included by Engine Forex among the Best Australian Forex Brokers, Best Forex Scalping, Best Forex Brokers for CFD Trading, Best Forex Brokers for Crypto.
The broker AxiTrader was launched in the year 2007 in Sydney, Australia, and has advanced to become one of Australia's largest Forex brokers. AxiTrader is part of the AxiCorp group, (AxiCorp Financial Services Pty), which has exhibited consistent growth since its formation and now ranks as one of the top 10 global Forex providers in the world.
With offices in four regions around the world (including London, United Kingdom) and clients in over 150 countries, AxiTrader is an Australian broker firm with a global reach.
The philosophy and business idea that underpins AxiTrader has always been based on one simple idea: To be the broker that traders themselves want to trade with.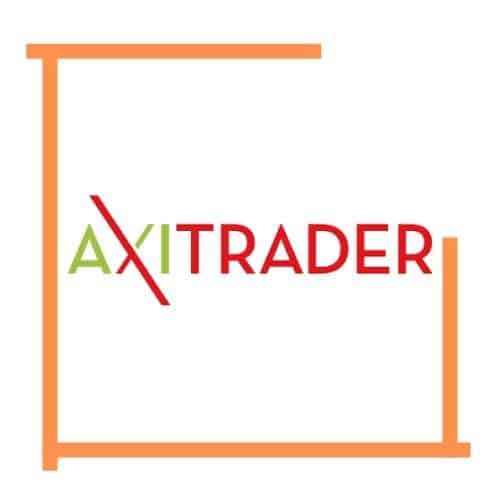 | | |
| --- | --- |
| Max Leverage: | 400:1 |
| Platform: | |
| Min Deposit: | $0 |
| Spread: | From 0.0 Pips |
| Cuts out Dealing Desk: | Yes |
| | |
| --- | --- |
| Deposit / Withdraw: |            |
| Welcome offer: | Flexible |
| Rebates Engine Forex: | Coming soon! |
RISK MANAGEMENT AND SECURITY FEATURES
Our AxiTrader review highlights that the company AxiCorp, as a global market leader, takes security very seriously. They are authorised, licensed and regulated by the Australian Securities and Investment Commission (ASIC) as well as the Financial Conduct Authority (FCA) of the United Kingdom. Axicorp Financial Services Pty Ltd holds an Australian Financial Services License (AFSL).
All monies received from AxiTrader's clients are held in segregated trust accounts and dealt with in accordance with the Australian Corporations Act 2001 and the associated regulations.
The online broker AxiTrader was named as the brand traders ranked the most trustworthy in the 2014 Investment Trends Australia FX Report.
As a global market leader, AxiCorp, and therefore also AxiTrader, takes security very seriously. AxiTrader is licensed and regulated by the Financial Conduct Authority (FCA) as well as the Australian Securities and Investment Commission (ASIC).
FEES AND MARGIN REQUIREMENTS AT AXITRADER
As is the case with most online Forex brokers, customers pay a variable or fixed spread on every non-equity CFD and commissions / fees on every equity CFD order on what is typically defined as a standard trading account.
In our AxiTrader review we found that AxiTrader's Standard Account works without any commissions or additional fees. Instead, spreads are being marked up by 1 pip above the inter-bank rates received from AxiTrader's liquidity providers.
The AxiTrader MetaTrader 4 Pro account (AxiTrader MT4) shows the raw inter-bank spreads which are received from the broker's liquidity providers and competitive commission fees of US$7 per standard lot round turn applies when using this account option. No additional fees are charged for trading index CFDs on the Axi Trader MT4 account solution.
As described on AxiTrader's website, customers holding open positions with the broker must maintain minimum margin requirements as detailed in their Client Agreement. These margins start from 0.25%. All positions have an initial margin requirement, and traders are required to keep an account balance over and above that requirement and any unrealised losses. Margin calls can be made at short notice and can lead to substantial losses that can exceed initial investments. A risk warning, that CFDs are complex instruments that pose the high risk of losing money, needs to be issued at this point.
TECHNICL FEATURES AT AXITRADER
With their motto 'One Platform. Any device. Endless possibilities.' the broker is considered the golden standard for the MT4 trading platform in the Forex industry. AxiTrader, in fact, doesn't offer any other trading platforms apart from the popular MetaTrader 4 (MT4) environment for all devices and operating systems (Windows, iOS (MAC)), Android, iPhone and iPad). Instead, MetaTrader accounts with an interesting twist are being offered: Unique extra trading tools, features and functionalities to the traditional platform environment that help any trader to take better control of their trading strategies. Automated trading is being offered along with many other standard and advanced features of today's Forex trading platforms.
These additional features, compiled under the MT4 NexGen banner, include advanced management tools, enhanced ordering options and sentiment trading.
The broker also tries to allow for fast execution speeds where slippage is reduced to a minimum and Forex market access is being guaranteed at all times. However, our AxiTrader review highlights that slippage does occur quite frequently with any type of trades, which is a major drawback for most advanced and professional traders.
To top up Metatrader 4, the new PsyQuation Premium platform is available for those traders that are looking for an even more advanced and higher performing trading platform than the standard PsyQuation platform. PsyQuation has already been recognised as one of the world's most advanced and professional trading platforms and trading tools for retail traders. The trading platform provides many powerful and unique indicators, quantitative models that are at an institutional grade level and trading signals that are updated frequently. It's a powerful trading tool that can seriously boost any traders' performance by providing high quality information and highly relevant data.
PsyQuation Premium powers up a standard PsyQuation account by allowing exclusive access to a suite of highly advanced trading tools such as the Order Flow Sentiment Indicator (OFSi) which can view the Buy and Sell order flow of 22,000+ live trading accounts. This allows for filtering detailed trade information by segments.
Account and asset managers can further make use of the broker's Multi Account Manager (MAM), which is an integrated software and platform tool that allows an individual trader (account manager for example) to execute block trades on multiple or all accounts operating under one designated master account. A set of orders can be quickly and efficiently placed in bulk to a virtually unlimited number of accounts. Users can choose from six distinct allocation methods: Lot Allocation, Proportional By Balance, Percent Allocation, Proportional by Equity, Allocation By Equal Risk and Equity Percent Allocation.
Execution of Speed Comparison
CUSTOMER SUPPORT AND AXITRADER CLIENTS
'Created by traders, for traders, the company AxiTrader is a modern Forex broker built on old fashioned values of honesty, transparency and trust.'
With clients all over the globe, the online broker AxiTrader offers high-quality, multi-lingual 24/5 customer support through live chat, a toll-free phone hotline and email. Our review found, that their award-winning service was named '#1 for Customer Service' in the December 2013 Investment Trends Australia FX Report.
The broker focuses mainly on Forex trading by offering a large selection of currency pairs but not many other financial instruments which may be a disadvantage for some traders.
Clients can select from two different live account options upon sign-up: The AxiTrader Standard MetaTrader 4 account comes with no commission fees and offers spreads from 1.0 pips. The minimum trading size is at 0.01 lots (micro-lots), and no minimum deposit size is required.
The second account option is the MetaTrader 4 Pro account, which offers ultra-low spreads from 0.0 pips and a standard commission of US$7 per round trip. The minimum trade size is also set to 0.01 lots, and there is no minimum deposit requirement.
One of the biggest drawbacks with this Forex broker are the very limited options for deposits and withdrawals. Deposit methods only include debit and credit cards (VISA, Mastercard, Maestro and JCB), Neteller, Skrill, bank wire transfers and broker to broker funds transfer. Payment options vary depending on the client's country of residents and are very limited as well.
Both account types offer maximum leverage of up to 400:1. Investors need to keep in mind, that the higher the selected leverage setting, the greater the chance of losing your money when trading CFDs. Overall, most retail investor accounts lose money trading on margin.
Customers can also set up a demo account to test Axi's trading environment and their offering before entering the markets with real money. Trading strategies and trading tools can also be tested freely on a demo account. In our broker review we also tested AxiTrader's offer, trading environment, financial instruments and the customer service offered with both demo, as well as live trading accounts.
In total, more than 80 financial instruments such as currency pairs, indices CFDs, commodities and metals can be traded with any of the two AxiTrader account varieties and clients may choose from ten different account currencies (including AUD, USD, EUR, GBP, etc.). Share or share CFD trading is not offered by this Forex broker. Cryptocurrencies, such Ethereum, XRP, Litecoin, Dash, Stellar Lumens or others are not in the broker's portfolio on offer. At the point of writing this review, the only digital asset available for CFD trades is Bitcoin.
In terms of educational material and trading resources Axitrader offers a selection of free webinars, video tutorials and eBooks as well as a standard economic calendar. No fees or extra charges apply when utilising these tools and resources.
FOREX, CFD AND OTHER FINANCIAL INSTRUMENTS AT AXITRADER
AxiTrader offers a total of 80 different tradable financial instruments such as Forex pairs, a variety of index CFDs, metals, oil and other commodities as well as Bitcoin CFD trading. Share trading is not available.
Our review highlights that traders can choose to trade the various options mentioned above on some of the world's top markets with indices CFDs such as the Australian S&P 200 Index, UK FTSE 100 Index, US E-mini S&P 500, Germany's DAX 30, Japans Nikkei 225 and Hong Kong's Heng Seng 50.
AxiTrader offers leverage of up to 400:1, ten different funding currencies, micro-lot trading starting from 0.0 lots (with an AxiTrader Pro account) and ultra-low spreads of 0.1 pips. There is no minimum deposit requirement for account holders.
Commissions and fees for an AxiTrader MetaTrader 4 Pro Account are set at a $7 per standard lot round turn but can be reduced depending on trade sizes, frequency and strategy.
At this point it should be highlighted once again that trading CFDs poses a high risk to any retail investor's capital and most retail investor accounts lose money with margin or CFD trades. Losing your money when trading CFDs is always possible.
AxiTrader offers very low, tight spreads from 0.1 pips, high leverage of up to 400:1 and 80 currency pairs, which is, on average, 20 pairs more than most MetaTrader 4 brokers in Australia.
Account holders can also trade Exotic Margin Forex currency pairs from Asia and South America including Brazilian Real, Malaysian Ringgit, South Korean Won and Chinese Yuan Renminbi.
Most trading strategies and types, such as scalping, hedging and Expert Advisors (EAs) are allowed.
AxiTrader offers traders access to top-notch technology including unique MetaTrader 4 add-ons, features and tools such as 'AxiTrader NexGen'. Furthermore, the new PsyQuation Premium platform is available for those traders that are looking for an even more advanced and higher performing trading platform than the standard PsyQuation. PsyQuation is being recognised as one of the world's most advanced trading platforms for retail traders. The platform offers many powerful and unique indicators, quantitative models that are at an institutional grade level and frequently updated trading signals.
When using AxiTrader's MetaTrader4 Pro Account, traders can enjoy an ECN-type environment with lower spreads and generally faster execution speeds. Commissions on the Pro Account are $7 per standard lot R/T.
AxiTrader further offers a few interesting VPS service options, which are especially beneficial to high-frequency traders or those who use automated trading strategies. With special discounts of up to US$34.99 per month, AxiTrader clients can, for example, benefit from the group's collaboration with the ForexVPS solution, which offers very fast trade execution via the New York-located SSD drives.
AxiTrader has also partnered with Beeks FX and offers a discounted rate for Beeks FX VPS hosting. Trading with Beeks FX VPS ensures rapid trade execution, a stable environment and high accessibility.
Other VPS services that can be utilized by AxiTrader clients are MetaTrader VPS (by MetaQuotes) and Commercial Network Services.
Traders who manage multiple accounts can take advantage of the Multi Account Manager (MAM) system, which allows account and money managers to manage a lot of different accounts from one location.
AxiTrader offers multi-channel funding and also allow broker-to-broker transfers from selected companies.
Clients have access to tools like AutoChartist, which is one of the top performing chart pattern recognition plugins on the MetaTrader 4 platform and can be directly applied to a trader's charts.
AxiTrader offers traders access to top-notch technology including unique MetaTrader 4 add-ons, top-notch technical analysis tools and features such as the PsyQuation Premium platform, AutoChartist and more.
AxiTrader is one of Australia's most popular and major online Forex brokers offering its clients a very decent trading experience with medium-high leverage, tight spreads, original MT4 trading platform features and mostly reliable service. Average spreads are at a competitive level and fees are transparent. The broker offers some unique tools and features such as bespoke MT4 add-ons, advanced charting and trading tools such as AutoChartist and PsyQuation. Unfortunately, the selection of financial instruments, as well as deposit and withdrawal methods is quite limited and can't compete with other major players in the industry.
FREQUENTLY ASKED QUESTIONS ABOUT AXITRADER
where is AxiTrader located?
AxiTrader is an Australian based (Sydney), owned, and ASIC regulated Forex broker. The company further maintains several offices in major financial hubs around the globe, enabling them to serve customers in all corners of the world during business hours 24/5.
who owns International Capital Markets Pty Ltd?
IC Markets was founded in 2007 in Sydney, Australia, by entrepreneur Andrew Budzinski.
how to fund a trading account?
IC Markets clients have the following funding options available:
Credit & Debit cards (VISA & Mastercard), PayPal, Neteller, Skrill, China Union Pay, QIWI, Neteller VIP, FasaPay, Wire Transfer, BPay, Poli, Thai Internet Banking, Klarna, Rapidpay, Bitcoin wallet, Broker to Broker Transfer
Yes, IC Markets is regulated by the Australian Securities and Investments Commission (ASIC) and holds an Australian Financial Services License (AFSL 335692).
what timezone do they operate in?
They maintain offices in Australia (GMT +11) and Cyprus (GMT +2) and is therefore able to service clients around the globe during business hours 24/5.
IC Markets withdrawal methods?
Withdrawal options include:
Deposits and withdrawals are available for: Credit & Debit cards (VISA & Mastercard), PayPal, Neteller, Skrill, Neteller VIP, Wire Transfer
is there a withdrawal limit at ICMarkets?
There are no minimum or maximum withdrawal limits with IC Market.
does IC Markets accept clients from Canada?
No, ICMarkets don't accept applications from residents of Canada.
does ICMarkets offer a Forex VPS service?
IC Markets offers four of the world's leading and best Forex VPS service providers:
Commercial Network Services (CNS), Beeks FX VPS, Forex VPS and New York City Servers (NYC Servers).
does IC Markets offer zero-spread accounts?
Yes, IC Markets offers RAW spread account options.
what trading account types does IC Markets offer?
ICM offers the choice between two different account options and three different trading platforms. Their Raw Spreads Account shows the real (raw) inter-bank spread received from ICM's liquidity providers. This account type comes with a commission charge of $7 per standard lot round turn. The Standard Account, on the other hand, runs without any commission charges but instead, there is a spread mark-up applied to the spread of 1 pip above the raw Inter-bank rate received from ICM's liquidity providers. Swap-free (Shariah law compliant) accounts are also available. After selecting the account type of choice, traders can then select which trading platform they wish to utilise.  
is IC Markets FCA regulated?
No, IC Markets is licensed and regulated by the Australian Securities and Investments Commission (ASIC), who are recognized as one of the toughest regulators in the financial services industry worldwide.
is IC Markets affected by ESMA regulation?
No, as an Australian based and ASIC regulated broker, IC Markets does not need to comply with ESMA regulation and limits.
for what type of trader is IC Markets suitable?
No matter if you are new to the Forex and CFDs trading, if you have been involved in the financial markets before or if you are a professional trader, you will find a great product portfolio combined with excellent support and an overall great trading environment. Most popular trading styles such as hedging, scalping or using EAs (Expert Advisors) are allowed with all IC Markets trading accounts.
can I lose money when I trade with ICMarkets?
Yes, trading derivatives carries a high level of risk to your capital and there is high risk to losing your money. You should, therefore, only trade with money you can afford to lose. Trading derivatives and the foreign exchange market may not be suitable for all types of investors, so please ensure that you fully understand the high level of risks involved and seek further independent advice if necessary. Please also make sure to read through all available legal advice on IC Markets' website I you have any questions or concerns.
Yes, in our independent review we conducted multiple tests in regard to their online presence, security, tools, features and client support. IC impressed with fast and professional customer service, swift payment processing and other important factors.
IC Markets can also be deemed as reliable because they hold client money in segregated trust accounts with several AA rated Australian banks. Client money is diversified in segregated trust accounts across multiple banks to reduce the credit risk and counterparty exposure.
which trading platforms does IC Markets offer?
ICM currently offers the popular MetaTrader 4 (MT4) and MetaTrader 5 (MT5), MT WebTrader, MT iPhone/iPad, MT Android and MT Mac from Metaquotes as well as the sophisticated cTrader suite of platforms for web, iPhone/iPad and Android devices.
is this a genuine and independent ICMarkets review?
Yes, absolutely! This ICMarkets and all other broker reviews on this website are conducted fully independently by a team of professionals.
Pepperstone is another Australian based and ASIC regulated Forex and CFDs provider with a strong offering and excellent trading conditions. Unlike IC Markets, Pepperstone needs to comply with ESMA rules for their European clients because they are also regulated by the FCA of the UK.