In this eTORO Review we want to find our if Etoro is really one of the best Forex Brokers in the world. 
We conducted an in-depth review to find out the answer and bring it to you! Recently has been included by Engine Forex among the Best German Forex Brokers, Best UK Forex Brokers, Social Trading Forex, FCA Forex Brokers, CySEC Forex Brokers, Best Forex Brokers for Crypto.
eToro is a social trading and multi-asset brokerage company that was originally founded in the year 2006 in Tel Aviv, Israel, under the name RetailFX.
In 2010, eToro released the eToro OpenBook social investment platform, which facilitates copy/social trading. Since its launch, the platform has generated a significant amount of interest and attracted millions of users.
eToro's headquarters are located in Tel Aviv, Israel. Additional subsidiaries are registered in the UK and Cyprus. In Australia, eToro operates through a partnership with the top-notch true ECN giant, IC Markets.
Today, over seven million traders, investors and copy traders hold accounts with eToro, making it one of the world's leading Forex and social trading brokers.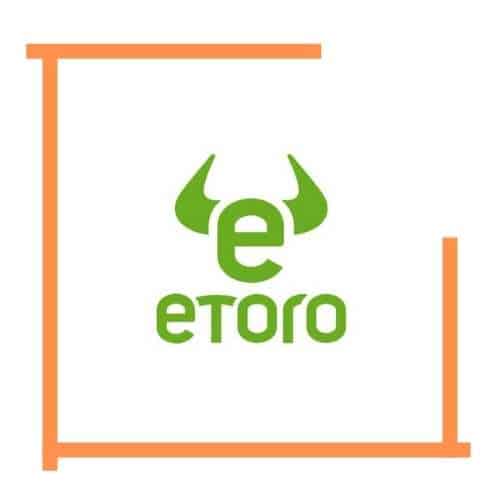 | | |
| --- | --- |
| Max Leverage: | 400:1 |
| Platform: | |
| Min Deposit: | $200 |
| Spread: | From 2.0 Pips |
| Cuts out Dealing Desk: | Yes |
| | |
| --- | --- |
| Deposit / Withdraw: |          |
| Welcome offer: | Up to $200 |
| Rebates Engine Forex: | Coming soon! |
Of course, security is also important in social trading.
According to European regulation enforced by ESMA, there is a guaranteed protection for customers' deposits, which amounts to EUR 20,000 per customer. Negative balance protection is also guaranteed. The financial markets directive MiFID, which protects capital and investors' rights after the banking crisis of 2007, is taking effect here.
Copy Stop Loss (CSL), a function with which risk management can be applied to every copy relationship, provides additional security, for example, when copying. In the default settings, the CSL value is 40% of the total invested copy value for each copy relationship. If the account balance falls below this value, the Copy Stop Loss takes effect, and the copy relationship is terminated. This serves the automated protection of trading capital. The CSL can be set manually between 5% and 95%. For example, a value of 5% can be used as a safety switch when almost all the money from the copy relationship is used up.
The eToro website is available in more than ten languages. Nevertheless, not all parts of the website have been translated into the respective language. Many areas are still only accessible in English. This can be detrimental to traders and investors who do not speak English.
Licensed and registered with the Cyprus Securities and Exchange Commission (CySEC) and the Financial Conduct Authority (FCA), eToro provides a safe and secure trading environment for all its clients.
Advanced Secure Socket Layer (SSL) technology is in place to guarantee high web protection and security.
Is eToro a scam or a serious broker?
eToro is to be classified as a safe and secure online broker. The general terms and conditions are clear, and the fee structure transparent. eToro is fully EU-regulated via the Cyprus Securities Exchange Commission (CySec). Over 4.5 million users currently trade with eToro – an enormous number. Major investors and partners behind the broker are Commerzbank, Barclays and Spark Capital. Currently, eToro can be regarded as the market leader in social trading.
All monies are held safely and securely in trust accounts with renowned banks.
CHARGES AND MARGINS AT eTORO
As is the case with every other market maker broker, eToro clients don't pay a commission as such but a spread mark-up. The minimum spread is 2 pips.
eToro is a STP/NDD (straight-through processing/no dealing desk) market maker broker that does not charge any additional fees or commissions – the spread markup is the only fee that's applied. Copy trading is also free. eToro's commission comes from the bid/ask spread of the trades you place and eToro guarantees that spreads remain the same, regardless of whether you are copying someone or trading manually.
There are no costs or fees for the actual account management at eToro.
Fees on spreads and overnight fees
With a table that is constantly updated, eToro provides an overview of the spreads that are incurred when trading and any overnight fees that may be charged. The table is divided into the individual currencies. Depending on the underlying value, you can view the spreads and bid/ask spreads transparently overnight. From our experience, the fees are fair and transparent. You should know her, though. A detailed list of all fees can be found on the eToro website under Customer Service and here "Fees".
As with most brokers, margin requirements vary depending on the trader, accounts and financial instruments used; to give an example, eToro offers margins of up to 0.5% on Forex products.
The trading platform at eToro is particularly simple and clearly structured and can be used via a web application (webtrader). A download of the software is not necessary. There is also a mobile application that can be loaded onto the mobile device. Both traders and investors can conveniently access their account from anywhere and benefit from the opportunities offered here.
Trading at eToro
eToro provides a web-based trading platform. AAnyone who has ever engaged in trading CFDs, Forex or binary options will quickly find their way around. The platform is also intuitive to use for beginners. Trades identified from the OpenBook can be copied and executed here. In addition to indices or shares, currencies, commodities and cryptocurrencies are also available as underlyings.
The eToro mobile apps for iPhone and Android
eToro also supports mobile trading with two eToro apps which are available for Android as well as for iOS devices such as iPhones and iPads. Just as the social trading platform is divided into two areas, the apps also focus on the social component of the OpenBook and the actual trading platform. Both eToro apps are available for free at the well-known download centres Google Play and iTunes.
Next to eToro's easy-to-use and 'all-inclusive' trading platform, its 'CopyTrader' feature is the most iconic feature. CopyTrader is an online trading community that allows all individuals within the community to see what people are trading in real time and what profits or losses they make. These trading activities can be copied and applied to your own portfolio at the click of a button. This feature, and the fact that a huge eToro social trading community has already formed, has enabled the masses to trade and apply the strategies of other members of the community with simplicity and ease.
The eToro platform, Trade Markets, can now be accessed from any device. Both novice and experienced traders enjoy the intuitive feel of the platform, which is very user-friendly and allows users to view the portfolios of other traders, get general access to all markets, or even invest with eToro's newest feature 'CopyPortfolios' (former CopyFunds).
eToro revolutionised social trading with their CopyTrader feature. CopyPortfolios gives further access to financial instruments that have been bundled together in one product. This allows any type of trader to conveniently invest in these funds.
Execution of Speed Comparison​
CUSTOMER SERVICE AND CLIENTS SUPPORT
With millions of users worldwide, eToro has become one of the leading online trading providers and the top go-to broker for social trading. The social trading platform, network and community shares a wealth of insight and information, and beginners, in particular, can learn a lot through networking with more advanced traders. Advanced and professional traders can benefit from other traders following their strategies.
In terms of customer support, eToro lacks a live service centre team. No live chat or telephone service is offered, and even though a large help and FAQ section is provided, users or potential clients cannot make instant contact. Email support may take up to 48 hours.    
Upon sign-up, clients have a simple choice to make: create a real or demo account. Once a real retail investor account has been created, a minimum deposit of $200 is required to start trading or copy-trading. Maximum leverage on a standard account is 400:1 and spreads start from 2 pips.
Clients can trade more than 1000 financial instruments including 40+ currency pairs, indices CFDs, commodities and popular cryptocurrencies.
Deposit and payment methods include VISA and Master credit cards/debit cards, PayPal, Neteller, Skrill, WebMoney, Giropay, Wirecard, Yandex, China Union Pay and wire transfers.

One massive drawback is, that the eToro charges disbursement / withdrawal fees.
Although this is not quite so rare among brokers on the Internet, it is being used less and less. With eToro, the fees must be paid starting with the first payout and there are no monthly free payouts. A payment is generally possible from an amount of 20 euros but with the incurring fees, paying out such an amount would be ludicrous. The payment fees are graded according to the amount paid out as per below:
20 Euro to 200 Euro – fees of 5 Euro
200,01 Euro to 500 Euro – fees of 10 Euro
from 500,01 Euro – fees of 25 Euro
Social trading also needs to be learned. That's why the training and education offered by a broker naturally plays an important role. eToro can certainly score points in this respect.
The Trading Academy is particularly well-positioned and offers a wide range of opportunities to find out more about trades, the platform, the stock exchange and other areas of trading. The live webinars take place after registration and deal with different topics. The eCourse offers interactive trading courses in which participants can familiarise themselves with trading in slow steps. If you want to learn as much as possible in a short period of time, you can opt for the trading videos and be guided in this way.
The available demo account option allows both novice and experienced traders to get used to the social platform, tools and features before investing real money.
In terms of bonuses, a variety of bonus promotions and incentives are available that can vary from month to month. The first thing to mention here is a welcome bonus depending on the singular deposit amount. This is $100 in credits for a deposit of $300 to $999, if you deposit $1000 to $2499, a bonus of $300 credits awaits you. From $2,500 to $5000, bonus credits of $1000 are being awarded and beyond that you should not be shy to negotiate terms with the support team. Please note that bonus and promotional offers vary and the above mentioned example is not always available.
FOREX AND OTHER TRADING OPTIONS
eToro is a multi-asset platform that offers equity and cryptocurrency investment products as well as CFD asset trading. In total 47 currency pairs, 6 commodities, 12 index CFDs, 59 ETFs, 1000 stocks and 9 cryptocurrencies are being offered.  
Traders can choose to trade the above-mentioned options on some of the world's top markets such as the Australian S&P 200 Index, UK FTSE 100 Index, US E-mini S&P 500, US DJIA Index, Germany 30 and China 50.
The cryptocurrencies that can be traded at this point of time are Bitcoin, Ethereum, Litecoin, Ripple's XRP, Dash, Ethereum Classic, Bitcoin Cash, Stellar and Neo.
eToro offers maximum leverage of up to 400:1 (on Forex), micro-lot trading starting from 0.01 and spreads from 2 pips (for example on the popular EUR/USD pair). Clients can start trading or copy-trading with an initial deposit of between $200 and $500, depending on the trader's region of origin.
A trader within the community / network
At eToro, there are traders and investors. Investors follow the traders, copy their strategies and benefit from the professional knowledge they are offered. Traders have the opportunity to develop a stable career with good payouts if they are successful with their trades. At eToro there are four subdivisions for the traders:
Cadet
These are the beginners. These traders do not receive any payment but only a revenue share of 25% of the proceeds. Prerequisites are a verified account and at least one copier on your trades.
Rising Star
Who could already compile 50 copiers and has a minimum asset at a value of 500 euro on its account, that is a Rising Star. This means he will receive a payment of 350 Euros, a 25% revenue share and a 10% spread refund.
Champion
If you want to become an eToro Champion, you must have at least 250 copiers with your account and have an account balance of 1,000 Euros or more. In this case, there is a payment of 1.000 Euro as well as a revenue share of 30% and a spread refund of 50%. Access to the premium account is also provided.
Elite
As payment, there is a 2% share on the annual managed assets as well as a 30% revenue share and a 100% spread refund. You also have access to the premium account. The account must have a balance of at least 5,000 euros.
If you want to be successful as an eToro trader, you can try this in three steps. The first step is to start trading. Your strategy is then shared. Now it is important to win the trust of the community and get as many copiers as possible. For this, the own trading decisions must be explained, and the questions of the copiers answered. Depending on how many copiers there are, the payment will then vary.
Note: The revenue share refers to the net revenue generated by the traders that you brought to eToro yourself. These do not have to be copiers of the trader. Spread refunds are calculated on net spreads.
The eToro community is especially large, which is a good thing for investors in particular. Retail investors can take their time to look around, find out about the various investments made by traders and then copy their strategies. The idea behind this type of network is above all that inexperienced investors find their way into trading as quickly as possible.
The most successful traders are highlighted in the "Top Traders" section, which gives an overview of their past performance. Of course, it needs to be highlighted that past performance is no indication of future results!
Forex trading and CFDs work the same way as investing in other trader's strategies via copy-trading. These are all very complex instruments with a high-risk factor, and investors' capital is always at stake.
Transparency is an important issue on the platform and should be available to both investors and traders. For this reason, traders at eToro are divided into different scales. This has many advantages for traders and investors alike. The trader can slowly but reliably build a career in the network. This requires skill, dedication and a little luck. Investors and copiers can see from the status which successes the trader has already had. This makes it easier to choose the trader you want to copy.
The Openbook offer is ideal for investors. This application makes it even easier to keep an eye on your portfolio. The term Open Book in finance stands for an overview of all trading activities that are currently carried out. The concept was also adopted for eToro, but at the same time also expanded. The trading application gives you the possibility to inform yourself about the individual actions of the different traders, to follow them, to get in contact with them and also to copy them. All this takes place on the particularly intuitive eToro platform. Traders can also use Openbook to take advantage of social interaction and consolidate contact with other traders and investors or draw attention to themselves.
eToro is the first global marketplace for people who wish to trade Forex, commodities, indices, stock CFDs and cryptoassets in a simple and transparent way. 
Its ground-breaking CopyTrader application facilitates simple copy trading 'with a single click'. Users can browse through millions of trader portfolios and allocate funds to copy-trade a style of trading they like. This revolutionary feature facilitates the diversification of funds based on other user's portfolios and has contributed to eToro rise to become one of the leading social trading providers on the globe.
CopyTrader enables clients to copy other investors automatically and manage one's copy trading activity just as one would manage investments in any other market.
With CopyFunds, clients can invest in CFD stocks, commodities, ETFs and cryptocurrencies that are bundled together under one chosen market strategy.
eToro also offers a Trading Academy, eCourses on trading, live webinars, and its own blog to educate both novice and experienced traders.
eTORO is the world's leading Social Trading broker, fully licensed and regulated, with a large client base and unique features. Both, traders and investors, can benefit from using eToro's unique SocialTrader and CopyPortfolios features which have revolutionised the world of online trading and investing. Overall, their trading environment, own proprietary trading platform and massive selection of tradable instruments make them a great choice for novice and experienced traders alike.
eToro's  headquarters are located in Tel Aviv, Israel. Additional subsidiaries are registered in the UK and Cyprus. In Australia, eToro operates through a partnership with the top-notch true ECN giant, IC Markets.
The company is owned and operated by eToro Group Limited.  eToro was founded as RetailFX in 2006 in Tel Aviv, by brothers Yoni Assia and Ronen Assia together with David Ring.
how to fund a trading account?
EToro clients have the following funding options available:
Debit cards and credit cards (Visa/MasterCard)
PayPal
Skrill
Neteller
Giropay
Webmoney
Wirecard
Yandex
China Union Pay
Bank Wire Transfer
Yes, the broker is licensed and regulated with the Cyprus Securities and Exchange Commission (CySEC) and the Financial Conduct Authority (FCA).
what timezone do they operate in?
Offices around the globe guarantee 24/5 support. The broker's head office is located in Limassol, Cyprus.
EToro withdrawal methods?
Payment options include:
Debit cards
Credit cards
Paypal
Skrill
Neteller
Bank transfer
is there a withdrawal limit?
There are no minimum or maximum withdrawal limits. Clients need to keep withdrawal fees in mind though.
does eToro accept clients from Canada?
No, they do not accept applications from residents of Canada.
do they offer a Forex VPS service?
No, a VPS servce is currently not on offer.
is eToro a True ECN broker?
No, they apply a market maker broker model.
is eToro affected by ESMA regulation?
Yes, as an EU broker they have to follow ESMA's guidelines.