Is ROBINHOOD one of the best US Brokers? We conducted an in-depth review to find out the answer and bring it to you! Recently has been included by Engine Forex among the NFA Regulated Brokers.
Robinhood Markets, Inc is a California based financial services and brokerage firm which was launched in 2013. Robinhood Financial LLC and Robinhood Crypto, LLC are wholly-owned subsidiaries of Robinhood Markets, Inc.
The company offers commission-free stock trading on their own proprietary trading platform. Their free trading app has gained a lot of traction with "millenials" and as of January 2015, 80% of the firm's customers belonged to this demographic.
As the name suggests, even though not looking to rob the rich and give to the poor, the firm's original aim was to disrupt the online brokerage scene with their low-cost offering and by making stock trades possible for the masses, as well as by providing trading tools that are innovative, flexible and fresh.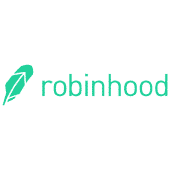 | | |
| --- | --- |
| Max Leverage: | 50:1 |
| Platform: | |
| Min Deposit: | $0 |
| Spread: | n/a |
| Cuts out Dealing Desk: | No |
| | |
| --- | --- |
| Deposit / Withdraw: | |
| Welcome offer: | 1 free share |
| Rebates Engine Forex: | Coming soon! |
Robinhood is regulated by the Securities and Exchange Commission (SEC). The SEC, which was established by Congress in the United States after the stock market crash of 1929, works to oversee the securities market to ensure transparency and fair dealings. Further, and like most companies that handle securities, Robinhood is also voluntarily registered with the Financial Industry Regulatory Authority (FINRA), which is overseen by the SEC.
Customers that hold investment accounts with Robinhood are further protected and are covered by the Securities Investor Protection Corporation (SIPC). SIPC offers up to $500,000 (cash up to $250,000) investor funds protection per account.
CHARGES AND MARGINS AT ROBINHOOD
Robinhood offers commission-free trading on stocks, ETFs, options, and cryptocurrencies. However, the problem is that if there are no commissions charged and when there are "no trading fees", this typically means that brokerage firms need to make money another way. They then send orders to market makers, or they are the market makers themselves, which means that the customer will end up paying higher prices on the products they want to trade (buy or sell) and their orders may not be filled the way they anticipated. Our broker test reveals exactly this issue: we found that prices on the Robinhood app were slightly delayed compared to competitor trading platforms.
Robinhood has also launched a premium trading platform, Robinhood Gold, which offers extended-hours trading, margin accounts, and larger instant deposits. The Robinhood Gold account is available for a flat monthly fee which is based on Gold Buying Power tiers. As an example, customers holding margin accounts in the $3,000 – $6,000 range with $3,000 of margin buying power are charged a monthly fee of $15. Clients with $1,000 worth of margin pay a fee of $5 per month on their Robinhood Gold brokerage account.
Robinhood offers their unique and very simplistic trading app which has already empowered millions of customers in the US to trade stocks, options, exchange-traded funds (ETFs), etc. with zero commissions. The platform is available as a web platform as well as mobile app. Both options provide the same service.
The trading platform is rather recommendable for beginners because of its ease of use and simplistic design but it also provides a decent range of standard order types:
market orders
limit orders
stop-limit orders
stop orders (including good-for-the-day or good-till-cancelled parameters)
The mobile app is available for all major Android as well as Apple (iOS) devices. It allows clients to trade stocks and provides options trading as well as cryptocurrency trading.
One negative aspect of the standard Robinhood trading app is that it only provides very basic business news, financial markets data and educational resources. Especially the lack of essential trading tools such as (advanced) charting or diagrams is a drawback for most experienced or advanced traders that want to make educated decisions.
The mobile app is available for all major Android as well as Apple (iOS) devices. It allows clients to trade stocks and provides options trading as well as cryptocurrency trading.
Execution of Speed Comparison​
AN OVERVIEW OF ROBINHOOD's CUSTOMER SERVICE AND CLIENTS
Robinhood may have won the hearts of a large amount (millions) of millenials but also clients from other demographics have come to enjoy their offering.
The Robinhood website provides a well-sorted Help and FAQ section but no live chat or telephone support is available. Customers may direct individual support tickets to Robinhood's customer support team if they couldn't find a solution online. Responses of Robinhood's customer support team may take up to a couple of business days.
New clients can choose between a Robinhood Gold or standard Robinhood account. The standard account already allows for day trading on stocks, options, ETFs and cryptos.
New customers receive 1 free stock from Robinhood upon signup. The shares of free stock are chosen randomly from Robinhood's inventory of settled shares. The value of the share new clients receive may be anywhere between $2.50 and $200, and fluctuate based on market movements.
All Robinhood accounts run commission-free and no minimum deposits are required. Only Robinhood Gold accounts, which are margin accounts, charge a monthly fee based on a tier system.
As payment options Robinhood only offers bank account transfers (ACH welcome).
Robinhood Snacks is the trading app's own daily newsletter to which clients can subscribe and which offers some light business news. Robinhood advertises it as "The 3-minute daily newsletter with fresh takes on the financial news you need to start your day."
FOREX AND OTHER TRADING OPTIONS AT ROBINHOOD
Clients of Robinhood can trade options, stocks, ETFs and digital assets (cryptocurrencies). Other investment types such as mutual funds or IRA accounts are currently not available. 
Trading conditions are overall decent, however and as mentioned above, you may get better prices and order execution with other online brokers. Most other brokerage firms will not offer commission-free trades on all available assets but may fill orders faster and at better prices (order flows differ). We therefore recommend that you do the test yourself and compare live quotes for Robinhood and other competitor brokers throughout the day to get a clearer picture on the subject.
Bottom line is that Robinhood has a decent offering but it may not be best suited for everyone.
SPECIAL FEATURES OF ROBINHOOD
Low-cost trading app.
Zero commissions on all trades.
Robinhood Gold for margin trading accounts with fixed monthly fees from $5.
Web- and mobile trading.
Robinhood no-fee crypto trading.
Robinhood Snacks daily newsletter.
Robinhood offers commission-free trading on stocks, ETFs, options, and cryptocurrencies on a user-friendly trading app.
Robinhood is one of America's most popular trading apps, providing millions of users with commission-free trading on stocks, options, ETFs and digital assets. Their trading platform is easy-to-use and pretty simplistic  and intuitive which most beginners will find very welcoming. Most advanced traders or those looking for professional order filling might be better off with a different broker.