Is TRADESTATION one of the best US Brokers? We conducted an in-depth review to find out the answer and bring it to you! Recently has been included by Engine Forex among the NFA Regulated Brokers.
TradeStation Group, Inc. is the parent company of online securities and futures brokerage firms and trading technology companies. Although the company today known as TradeStation was launched many years earlier (in 1982), in 2004 and 2005 it became a self-clearing equities and options firm and eventually a self-clearing futures firm.
Today, TradeStation is a leading US online brokerage headquartered in Plantation, Florida. Over the years, TradeStation's trading software and brokerage services have been recognised as among the best in the online broker industry. TradeStation offers state-of-the-art trading technology and online electronic brokerage services to institutional and individual active traders in the U.S. and worldwide.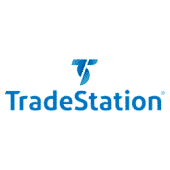 | | |
| --- | --- |
| Max Leverage: | 50:1 |
| Platform: | |
| Min Deposit: | $0 |
| Spread: | n/a |
| Cuts out Dealing Desk: | Yes |
| | |
| --- | --- |
| Deposit / Withdraw: | |
| Rebates Engine Forex: | Coming soon! |
SEC & NFA regulated
Registered with FINRA
High-level web security
Protection through SIPC
TradeStation is registered with the National Futures Association (NFA) as well as the The U.S. Securities and Exchange Commission (SEC) and US FINRA. 
Clients are also eligible for the SIPC investor protection scheme which offers up to $500,000 (cash up to $250,000) per account.
TradeStation is licensed and regulated with the Financial Industry Regulatory Authority (FINRA), Inc., a private corporation that acts as a self-regulatory organisation in the US. 
CHARGES AND MARGINS AT TRADESTATION
Clear pricing structure
Trade stocks & ETFs from $5/trade
Tiered futures pricing plan available
Rebates for high-volume traders
TradeStation provides a clear and straight-forward pricing structure for all available financial instruments. Our TradeStation review 2019 reveals that costs are at a competitive level but not as low as with some other providers. However high-volume traders / frequent traders have the ability to cutting their costs by earning rebates.
Stocks and ETFs can be traded from $5 per trade with no other additional costs or fees. Traders frequently trading in small blocks can save with per-share pricing from 1¢ per share.  Another option is "unbundled pricing" which allows high-volume or professional traders to earn execution rebates. This way, fees can be reduced to as low as $.002/per share.
Options can be traded from 50¢ per contract plus $5 per trade. Options traders that trade in small blocks can get access to options trading prices from $1.00 per contract with no base/ticket charge.
Futures can be traded for $1.50 per contract, per side and CME Micro e-mini index futures for $0.50 per contract, per side with TradeStation's "single-tier plan". However, there's also a tiered futures pricing plan available as per below:
Mutual funds can be traded for $14,95 per trade and bonds for $14,95 plus $5 per bond.
Fast trade execution
Own proprietary platform
Mobile trading app
Highly advanced trading tools
TradeStation offers their unique, in-house developed trading platform as a desktop platform, web platform as well as mobile trading platform.
The award-winning TradeStation platform for desktop provides active traders with an excellent trading experience with dynamic market-scanning and trading tools or the "watchlist" to highlight and follow specific markets or equities. The trading platform offers fully customisable charting for technical analysis, fast and reliable trade execution, advanced order management and fully automated strategy trading. The platform further provides tons of tools and features that are especially beneficial for day trading strategies. Overall, our broker review confirms that this platform is top notch for active trading, day traders, novice and advanced traders alike.
The powerful web-based platform offers ease of use and the same essential capabilities and features of the desktop platform but not all functionalities. Streaming real-time market data and one-click trade execution is available with web trading.
TradeStation mobile is feature rich and also well-developed. Monitoring quotes, analysing charts, placing orders, trading options or checking on positions can all be done. The mobile app is available for iOS and all major Android devices.
An extensive range of advanced trading tools are available with TradeStation's unique "Matrix", "RadarScreen" and "OptionStation Pro". These stand-out trading tools provide TradeStation clients with excellent features such as:
– combining the benefits of a detailed market depth window, a highly advanced order-entry tool and a precise order-tracking system
– monitoring and ranking of up to 1,000 symbols in real time, based on more than 180 technical and fundamental indicators (customisation possible)
– visually informative options chains that highlight an options trader's strategy break-evens as well as the expiration's expected moves.
Those customers without a brokerage account are required to pay a monthly fee of $249.95 for regular and $299.95/month for professional traders.
Traders should also watch out for further software usage (trading platform and trading tools) and account fees as they may vary depending on account usage.
An extensive range of advanced trading tools are available with TradeStation's unique "Matrix", "RadarScreen" and "OptionStation Pro".
Execution of Speed Comparison
AN OVERVIEW OF TRADESTATION's CUSTOMER SERVICE AND CLIENTS
24/5 customer support
Retirement account option available
Margin accounts available
TradeStation University
TradeStation provides decent customer support that is able to help with all basic client queries. The customer service desk is available Monday – Friday 8:00 AM to 8:00 PM (ET). TradeStation's technical support team is available 24 hours from Sunday, 3:30 AM – Friday, 8:00 PM (ET).
International clients can contact TradeStation's customer support team via a toll-free (for European clients only) phone number or email.
A well-sorted FAQ section on their website is also available. Further, TradeStation University is the company's own training centre that provides clients with an extensive range of educational material such as user guides, e-books, training videos and tutorials.
Clients have the choice between five different brokerage account type options:
– Individual account
– Joint account
– IRA account
– Entity account
– Custodial account
TradeStation further distinguishes between Equity / Options Accounts (Margin and Cash accounts available) and Futures Accounts.
Minimum account balances for all those account options are:
– $500 for stock-trading accounts
– $5,000 futures account minimum
– $2,000 minimum account size for options trading
– $30,000 for equity and options pattern day trader accounts
One back-draw is that there's only a very limited number of payment methods available, which include bank and wire transfers as well as cheque deposits.
A demo account version is not available.
FOREX AND OTHER TRADING OPTIONS AT TRADESTATION
Stocks
Options & futures
ETFs
Mutual funds & bonds
With TradeStation you can trade on a large selection of stocks, ETFs, options, futures, mutual funds and bonds. Pricing is overall competitive compared to other stock brokers and especially lucrative for high-volume traders.
Please see our "costs" section for in-depth information.
Leverage can be set as high as 50:1 on all margin accounts which is in line with the maximum leverage levels allowed in the US.
All popular and advanced trading strategies are allowed.
TradeStation's trading platform provides everything needed for highly advanced and professional trading experience.
SPECIAL FEATURES OF TRADESTATION
Proprietary trading platform
Low commission trading
TradeStation University
Sophisticated  & unique trading tools
Highly sophisticated proprietary trading app.
Clear and competitive pricing structure.
Rebates on all trades for high-volume traders / high-frequency traders.
Web- and mobile trading.
Margin and cash accounts available.
Trade stocks, options, futures ETFs, mutual funds and bonds.
Retirement account options available.
TradeStation is registered as a broker/dealer with the National Futures Association (NFA), the U.S. Securities and Exchange Commission (SEC) and Financial Industry Regulatory Authority (FINRA).
TradeStation is both an online brokerage and trading software provider which has been recognised among the best in the industry. What you get is clear cut pricing and discounts on high-volume trading as well as highly advanced trading software including unique tools and stand-out features. Especially advanced and professional traders looking for rebates and top-notch technology can benefit from TradeStation's offering, but also newcomers to the scene will enjoy their intuitive trading technology.